VISA Electron EGP
With AIB Visa Debit Smart Card , you have access to the money in your account wherever you are, whenever you want.
• The money is deducted from your balance straight away.
• AIB visa Electron takes care of all your payments and purchases inside & outside Egypt.
• It is easier for you to manage your money.
• Free joining fees for Primary Electron EGP only
• Free SMS service.
• Free Cash advance fee / Balance inquiry from AIB ATMs.
• Annual fees for Primary Electron EGP 25 & EGP 20 for the supplementary.
• Cash advance fee on local ATMs network ( 123 ATMs) EGP 5.
• Balance inquiry on local ATMs EGP 3.
* Dear Valued Client, Please note that your daily limit with visa Electron EGP is as follows : (EGP 10000 cash & EGP 50000 purchase). Daily limit could be amended upon request.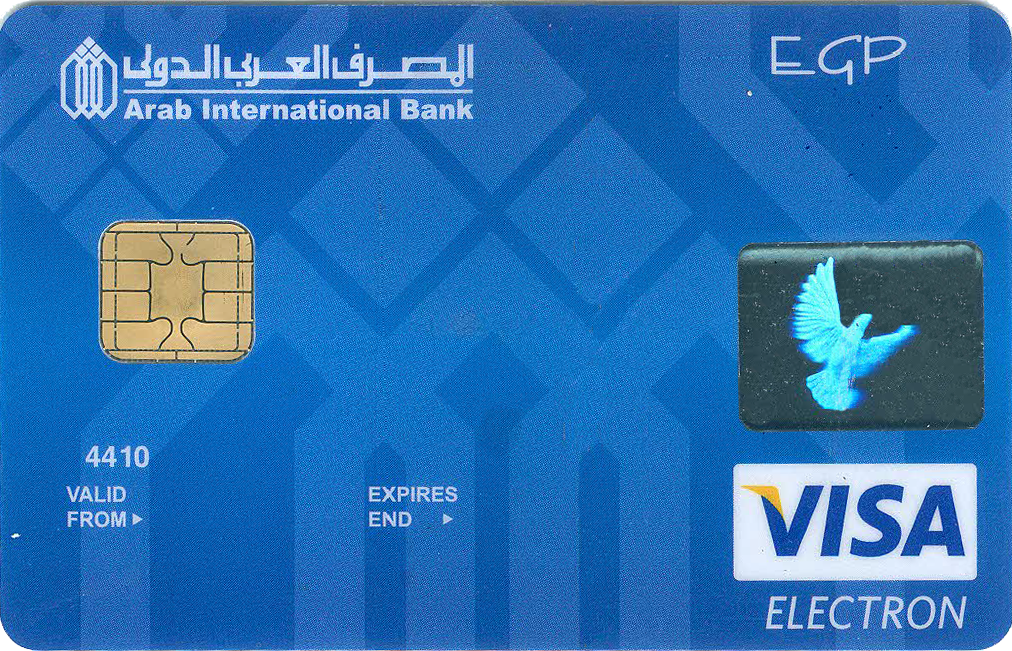 Usage Tips :
1. Call customer service centre to activate your card before using and sign on the back.
2. Call our customer service centre to add memo with your travelling schedule.
3. Make sure to activate SMS service before travelling; to receive message after each transaction.
4. Your card is as important as cash money .So be careful not to lose or damage the card.
5. Do not keep your card & pin together.
6. When using your smart card, make sure to enter your pin on the POS device.
7. Secured online transactions.
8. Upon arrival from travel, Please contact customer service office in your branch to assure that your card is not enrolled among Cards Replacement List.
9. In case of card loss, you should report immediately to customer service centre to block the card.
10. You should review your monthly statement to ensure the validity of all transactions.